Features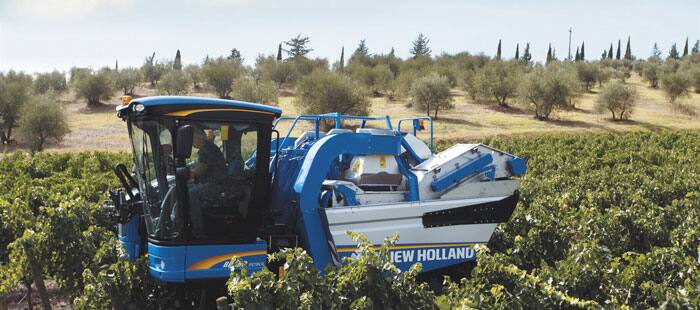 Preserving The Quality Of Grapes For
Top-quality Wine
For More Than 35 Years, The Nation's Finest Vineyards Have Relied On Braud Grape Harvesters. Today The New Holland Braud 9000l, 9000m And 9090x Series Continue To Be Built Around Proven Braud Design Dna, Such As The Flexible Sdc Shaking System And The Careful Treatment Of The Noria Basket System. Our Top Priority Is Preserving The Quality Of Each And Every Grape For Top-quality Wines.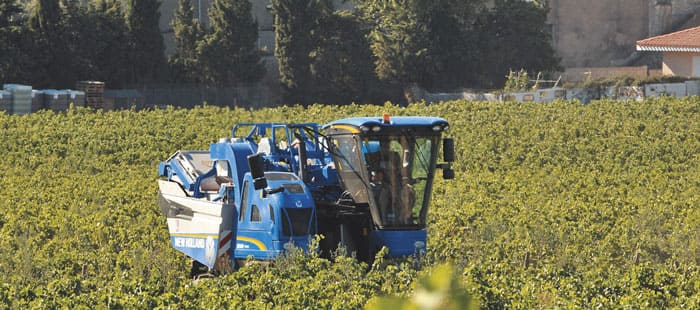 More Power And Efficiency
With outputs of 141 to 175 horsepower (CV) and a choice of four or six cylinders, the FPT common rail electronic engines deliver more power and torque with 35% fuel savings on average.
Maximizing Your Harvest
The harvest season is now shorter than ever, so BRAUD harvesters are designed to be set up to work in different vineyards in the minimum amount of time, for maximum efficiency. The integrated Intelligent Management System, with IntelliView™ III touchscreen monitor, provides full access to all key harvester functions. Optimizing your productivity in all vine types has never been easier.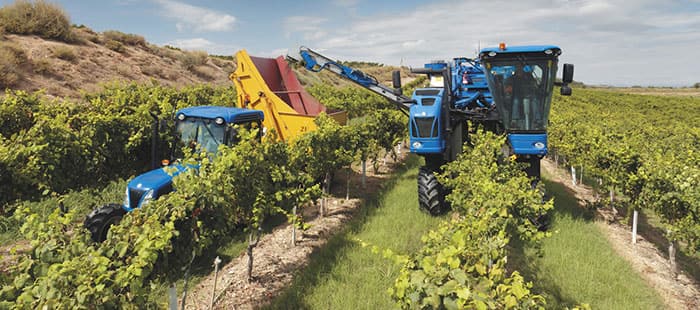 Braud 9090X: 2-hopper Or Side Conveyor
Available in either 2 Hopper or Side Conveyor configurations, the 9090X Vine Harvester perfectly matches your vineyard requirements. For unloading on the go and non-stop harvesting, choose the innovative Side Conveyor configuration. This design provides extra efficiency during harvest and improved visibility during unloading. Refined and developed, these proven BRAUD systems are now matched to a larger conveyor system, high-performance cleaning fans and the best destemmer system. The result is improved cleaning and performance. BRAUD – the revolution continues.
Models
Braud 9070M
Vineyard type
Intermediate >4.26 ft (>1.3m)
Engine

9 ft., 2 in.

4-cylinder
Horsepower
164 hp (121 kW) (CV)

Hoppers

623/819 gal (2360/3100 L)
Braud 9070L
Vineyard type
Large >5.24 ft (>1.6m)
Engine

9 ft., 2 in.

4-cylinder
Horsepower
164 hp (121 kW) (CV)

Hoppers

819/951 gal (3100/3600 L)
Braud 9090L
Vineyard type
Large >5.24 ft (>1.6m)
Engine

9 ft., 2 in.

6-cylinder
Horsepower
182 hp (134 kW) (CV)

Hoppers

977/1,056 gal (3700/4000 L)
Braud 9090X Side Conveyor
Vineyard type
>7.2 ft (>2.2m)
Engine

9 ft., 2 in.

6-cylinder
Horsepower
182 hp (134 kW) (CV)

Hoppers

528 gal (2000 L) + Side Conveyor