BOOMER™ EASY DRIVE™
DELUXE FEATURES. SMOOTH CONTROL.
Features
Smooth Easydrive™ Transmission
The Easydrive™ Transmission Automatically Adjusts To Deliver The Speed You Want While Matching Load Conditions.
Lots Of Room
Whether You Choose The Rops Platform Or The Supersuite™ Cab, You Get Room To Stretch Out.
A View That's Hard To Beat
Visibility Is Excellent Over The Sloped Hood And Through The High-visibility Roof Panel On Cab Models.
Clean Responsive Power
Quiet, Clean-running Engines Deliver Increased Torque While Saving Fuel And Reducing Pollution.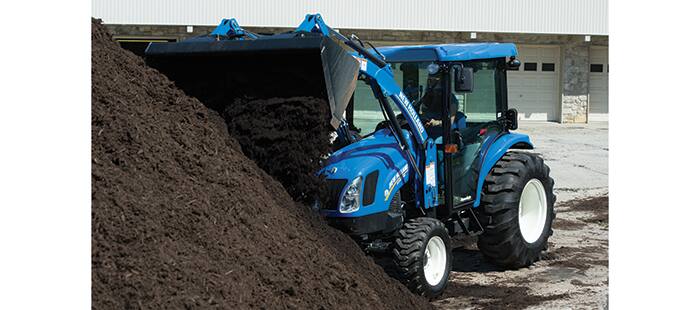 Deluxe Comfort. Smooth Control. Big Power.
The Boomer 46d And 54d 4x4 Compact Tractors Allow You To Harness The Power Of 45- And 53-horsepower Engines To Complete Your Tasks Quickly, While Deluxe Features And The Smooth Easydrive™ Transmission Allow You To Work With Greater Comfort And Control.
Industry-leading Cvt
The Boomer Easydrive™ Continuously Variable Transmission (Cvt) Is The Best In The Business Because It's Easy To Adapt To Your Operating Conditions. It Drives Just Like A Car Using A Single "go" Pedal. And You Easily Shuttle From Forward To Reverse Using The Convenient Lever To The Left Of The Steering Wheel.
Upgrade To The Suite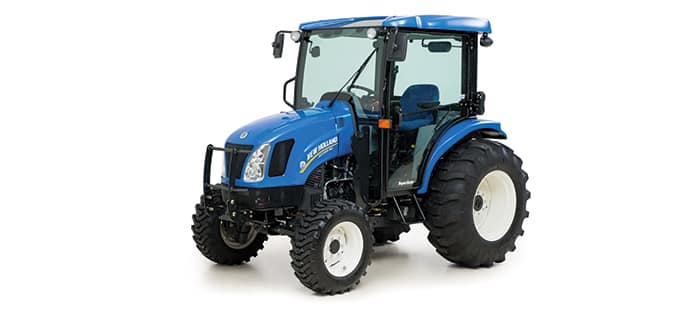 The Factory-installed Supersuite™ Cab Is, By Far, The Most Spacious And Comfortable Compact Tractor Cab On The Market. Two Large Doors Open To Wide Entry Thresholds For Easy Entry And Exit. You'll Appreciate The Comfort Of Heat And Air Conditioning, The Accommodator™ Seat And The Steering Wheel That Tilts And Telescopes.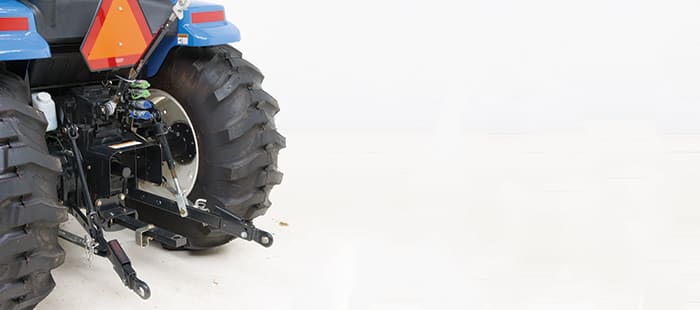 Even The 3-point Hitch Is Deluxe
A 3,541-pound Three-point-hitch Lift Capacity (Measured At The Ball Ends) Allows You To Handle Heavy Mounted Implements. Telescoping Stabilizers, Flexible Link Ends And Crank-type Leveling Are Standard Equipment To Make Attachment And Implement Hook-up A One-person Job.
What's On Yout To-do List?
New Holland Provides The Ultimate Selection Of Implements, Attachments And Accessories To Fit Your Boomer Tractor, Including Mowers, Backhoes, Rotary Cutters, Disc Harrows, Snow Blowers, Snow Plows, Box Blades And More.
Models
Boomer™ Deluxe CVT 46D
Gross horsepower hp (kW)
45.1 (33.6)
Transmission


9 ft., 2 in.

EasyDrive™ Continuously Variable Transmission (CVT)
Lift capacity @ 24" behind link ends lbs. (kg)
2,800 (1270)
Four Wheel Drive (FWD)
Standard
Boomer™ Deluxe CVT 54D
Gross horsepower hp (kW)
53 (39.5)
Transmission


9 ft., 2 in.

EasyDrive™ Continuously Variable Transmission (CVT)
Lift capacity @ 24" behind link ends lbs. (kg)
2,800 (1270)
Four Wheel Drive (FWD)
Standard
Boomer™ Deluxe CVT 45D*
Gross horsepower hp (kW)
45 (33.5)
Transmission


9 ft., 2 in.

EasyDrive™ Continuously Variable Transmission (CVT)
Lift capacity @ 24" behind link ends lbs. (kg)
2,800 (1270)
Four Wheel Drive (FWD)
Standard
Boomer™ Deluxe CVT 50D*
Gross horsepower hp (kW)
50 (37.2)
Transmission


9 ft., 2 in.

EasyDrive™ Continuously Variable Transmission (CVT)
Lift capacity @ 24" behind link ends lbs. (kg)
2,800 (1270)
Four Wheel Drive (FWD)
Standard