Procart™ And Procart™ Plus Deluxe Carted Wheel Rakes
Fast, Clean, High-capacity Raking
Features
Dependable, High-speed Raking
Individual Floating Rake Wheels Provide Cleaner Raking And Help Form More Uniform Windrows That Are Easier To Bale.
Durable, Compact Design
The Well-built Frame Provides The Strength And Reliability You Need, And It's Compact And Stable So You Can Move Fast Between Farm And Field.
High Frame Clearance
Unlike Other Carted Wheel Rakes On The Market, Procart™ Rakes Offers A High Frame Clearance To Accommodate High-volume Crops.
A Choice Of Models
With Raking Widths From 18 To 28 Feet, And A Choice Of Five Different Models, There's One Perfect For You.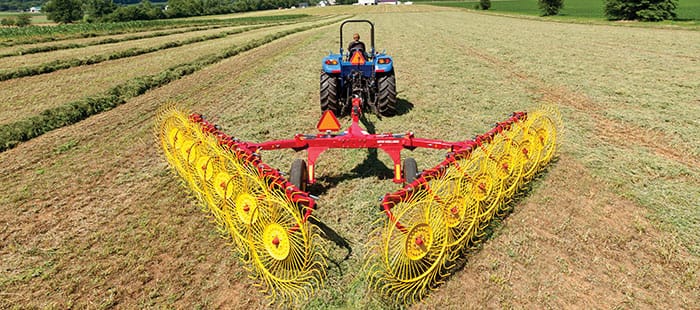 Make More Hay In Every Pass
New Holland Procart™ And Procart™ Plus Deluxe Carted Wheel Rakes Swiftly Handle Every Raking Condition You Face — From Heavy Windrows To Tedded Or Thick, Wide Swaths. They Offer Dependable, High-speed Raking, And Are The Professional's Choice For Big Raking Capacity.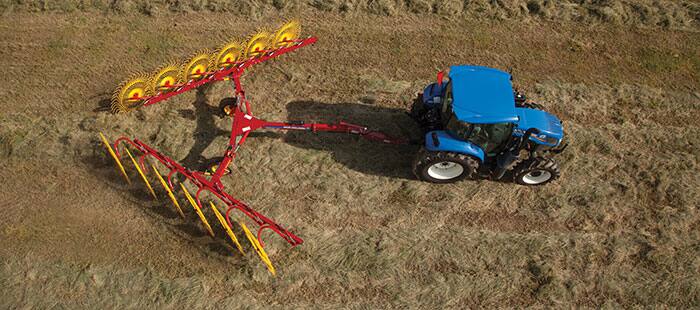 Even Bigger Capacity With Procart™ Plus Models
New Procart™ Plus Rakes Offer Extended Raking Widths And Heavy-duty Features Like Tandem Axles — Perfect For Raking The 16-foot Swaths Created By Self-propelled Windrowers And Large Center-pivot Mower-conditioners.